March 28, 2020

(sorta) live-tweeting watching Unorthodox

I'm a big believer in sitting on experiences before littering the world with your opinions, but I rarely manage to heed to my own beliefs. Hence, when I watched the new Netflix show Unorthodox, and my opinions and nerdiness and irrepressible hot-headedness got the better of me, and the computer was within dangerous arm's reach, a thing happened and I was somehow on twitter, doing this thing they call "firing off". I'm firing off my first impressions; they are not generous. What can I say? I didn't have a chance to girdle myself in generosity! I am compiling and editing and sorting them here. But I hope to write a much more nuanced analysis soon. And also, of course, if you are lucky and my podcast happens, I'm sure you'll enjoy putting a voice to my "fury".

_______________________

Unorthodox the TV show, oy! It's like I expected, but kinda worse.
---
I said this yesterday:
Israeli Hasidic life was made into film (Shtisel) by insider creators including an ex-hasid, plus a huge crew of members from the community.
American Hasidim are rendered for the screen in Unorthodox, created by a *German* crew and *Israeli* cast.
---
Based on what I saw of their production (they hired one guy from our world for *everything*), I didn't go with a lot of confidence.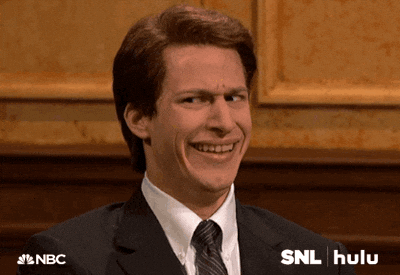 ---
No offense to Eli Rosen (their "rebbe": translator, consultant, expert, Yiddish tutor etc) But no single person can do it all and correctly
---
It is so *off*. On every level. They could have shopped in the community and hired from the community and acted like they cared by researching things thoroughly. Instead we have this Purim act. Sometimes I laughed, it was so bad.
---
By the way a shopkeeper in Williamsburg told me quite proudly that he supplied the men's clothing for Fiddler on the Roof. That's how it should be done!
---
I'm live-tweeting to make it go down easier. In one scene, the Hasidic character grabs a smartphone and screams into it: "Telephone, where is Esty!" I'm sitting at the computer and screaming "Computer-phone, why is it everything wrong…."
---
Eons ago (in 2014) I watched Fading Gigilo and tried to pick out the Hollywood Orthodox Jew tropes. Let's see how many this checks off.
---
I can't understand their Yiddish. It's so bad. Except for Eli Rosen (the rebbe) and Jeff Wilbush (Moshe). The others speak some garblish girblish.
(Jeff is a fun character; I am a fan! Like our own Ben Affleck.)
---
I have a plan. I'll go up to random Hasidim (or maybe family/friends) accost them with audio soundbites from the show, and see what they understand. I might have to fail them in Yiddish proficiency.
---
Williamsburg's erev is at best controversial. Very few people consider it valid. But also it's not visible so that whole scene is drawn out of someone's imagination and two New York Times article clippings.
---
It's Sunday! Why is the white tablecloth still out? Why are they even still in the dining room and heaven forfend they are playing around with the Royal Dulton China on an ordinary Sunday! And kids, go to school! Why are the married kids there??!
---
Folding the white weekend tablecloth after Shabbes is supposed to be an omen for marital accord, no? This might reveal the source of all our troubles and why these people are always giving each other the silent treatment. Solved!
---
Our heroine just runs off to Berlin, leaves her husband. So the entire family of adults, inlaws and grandparents, all sit around a long dining room table with some rebbe at the head, and they discuss her escape.
---
The meeting is in the in-law's dining room, so the rebbe makes house calls??
---
They all sit there like stiff figurines, the women in weekend finest; pearls… and the silence, omg, it is nonstop and endless!! The Rebbe declares that two men must go after her, and meeting adjourned. What in the hell was that scene?
---
Soon, it's meeting three with this Rebbe and all sit around the table stiff as boards, upright and of course… silent pauses… silent pauses… intense faces… an explosive declaration by a man to a lady in ten strands of pearls… more silence…
---
Does this rebbe not have any followers besides this family? He has so much time for the *Meetings* in the dining room, I'm starting to worry about him.
---
Mmmm cherry balls?
---
Why doesn't Esty have any friends at all? Why does she almost never talk, like schmooze, interact? Why is everyone always sternly and stiffly staring and quivering?
---
who dis?

---
what dis?

---
she gets explicit sex instructions in her home while bubby just sits around and reads the latest Maalos? No way. The sex-ed secrecy is as important as the hand gesturing/humping/hand-puppet-intercourse.
---
The floral wallpaper in the Williamsburg apartment; the floral curtains. someone will have to answer for it.
---
Why are their houses so ugly? Why do they have the ugliest mismatched furniture? Can anyone have a nice dress and can the house be a little less brown?
---
Hasidim like nice things. I often criticize their materialism. Nice clothes:
---
They could have gone to town a la the costumes of Mrs. Maisel:
---
Here is a nice Hasidic sedar table:
---
Nice furniture:
---
More nice furniture:
---
A proper dining room set:
---
Why are the shtreimels so shiny and also why are they sinking on to the men's heads?
---
In the mikvah, Esty rings a bell like she summoning a butler, you know, the silver kind, literal bell. Like um… this…?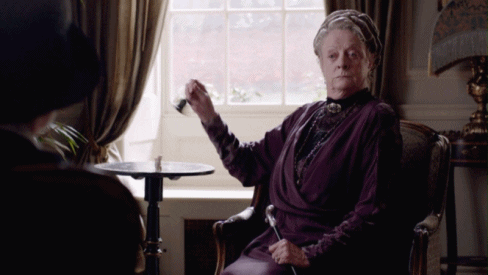 ---
The mikvah is a huge place (and a bride doesn't go alone). Very noisy with running water. Good luck getting an attendant with that bell. You might never get dressed again.
---
*actual* bell
---
Esty at the wedding to grandma: "babby…" aw, it comes thru sweet. Nice to see a moment that feels real
---
An organza fabric for a partition. Pretty much pornographic.
---
Wedding: the bride's veil is removed before the ceremony ends, the couple is supposed to be alone immediately after (no window) what about his white coat? Ceremony over, take it off. Where is the wigmaker and hullaballoo??
---
Somehow a bunch of wedding formalities (drinking of wine, quick peck after the ceremony, final bridal dance) have been turned into creepfests where the main guy acts like a horny dog on the prowl. I see drool.
---
I'm very curious about this ladder and entire business of shelves here. Wedding-night-consummation utilities perhaps???
---
Now all the wedding guest are singing the Simchas Torah synagogue song or something.
---
Spot the difference: do you see any wedding guest singing ey ley ley ley? Or ladders? See, if wedding guests would sing, how would they have the awkward conversation with the bride/groom when it's their turn to dance?
---
Mister, you're standing *behind* your audience. No tips for you. Git shabbes, git shabbes I say
---
FYI I am out of work and not coping with the quarantine. I'm not feeling nice to anyone.
---
Bubbe! Your scarf drooped and became an organza partition!
---
I feel retraumatized by this. Shaving the head is supposed to be a quick get-it-over-with and not done in front of a mirror and definitely not with girls having a voyueristic watch and definitely not with Shira Hass's heartbreaking face.
---
My theory is that to deal with all the Yiddish these Israeli actors had to learn, they just cut the dialog to like 5% of what normal human conversation looks like. Mostly it's just intense faces staring and slowly tears emerge from the eyes. Then boom, bang on the table
---
The worst part is how heavy handed it is. All the bludgeoning us with commentary on God, the holocaust, faith, the rules. It's not how people are! Stoppit!
---
The critics love the profundity and moving stunning harrowing exquisite accurate escape thing. They eat the symbolism up, even though it's really just stereotypes framed as intense and balanced whatever.
---
Let me try my hand @ critic-worthy stuff: Esty goes to a little bonfire on a campground, walking in slow motion, a beautiful homage to her grandmother's candle lighting. Tears fill her eyes, five second pass, ten seconds. A tear escapes, more fire. Stunning!
---
I can do more. Esty comes full circle by buying a goat, stroking its beard, memories flooding of the Jews in the time of the temple… Her bond with the goat symbolizes forgiveness like on Yom Kippur; renewal. Harrowing!
---
Esty goes to the Wuhan market to see how the slaughtering of the animals, and her face fills with agony, her eyes scream silently as she remembers the slaughtered at the holocaust, at her mother's chicken soup and also at the coronavirus. Exquisite!
---
One more? Esty takes out her bubbe's flute and in the middle of Conservatory practice and starts playing A latke'ele hup, a latkele hup, dances too. This scares her husband – he stops chasing her! A miracle. A moving rendering of the universal Jewish struggle of Hanukkah. Elegant!
---
Okay, we can only have so many deep insights in one life. I must stop. But I really have so many great ideas now! Mountain, sinai, sitting on a mount and making out… so good!
---
I love how all the non-Hasidic characters are so helpy and take her in no problem.
And the Hasidic character (Moshe especially) is an abusive landlord, has a gun, gambles, goes to brothels, is violent with women, etc etc etc.
---
What a contrast. This is balance?
---
If I drank something really potent every time some Berliner does some magical selfless deed for Esty, I'd be so drunk right now that you'd understand my spamming of tweets better. I think we are now at like the sixty forth person who just treats her to food, housing, scholarship
---
Someone even loans her their lipstick, those amazing Berliners. Everyone is soooo nice! If only it was life, then maybe show creators of things like this would support us with gigs? Real life is quite different, eh?
---
Also, she wore heaps of makeup at her wedding. Which Berliner of questionable hygiene did she bum that off??
---
We are covering everything. Our heroine Esty is:
Eating ham.
Going to the beach
Going to a club
Wearing jeans
Taking off the wig
Meeting gay people
Dancing
And I'm only on episode three. It's inspiring shit.
---
Good news! She is now having amazing sex with a super handsome German dude. She left a few days ago, no one raped/molested/harassed her and she is having amazing makeout with sexyboi. Good to know. I might decide to leave.
---
What is this? The curlers? Lol.
---
Every single netflixer in the world is now going to look at a Hasidic man and think "so… you spend your nights putting your hair in rollers, ehhh? Now I know your secret, ha ha ha!" NO
---
Moshe! If you go to a club with a Yankee cap take off your long suit jacket! Dude, I'm only trying to be on your side here, but with all the shit you are up to how are you still wearing the fucking rekel? Man!
---
Gevald, Moshe is now abducting Esty in the back of the fleet of 60s vans that Hasidim use for their daily abductions.
---
Moshe is trying to talk Esty out of leaving it seems. (he had to abduct her for this) In one review, they said he "tries to brainwash her". Surprised there was no bleach cuz brainwashing is definitely a one session thing with an abduction and a gun in the pic.
---
Speaking of… when reviewers fall over themselves declaring it accurate, where do they take that info from, just they decide so?
---
Does the aunt wear a wig with a snood or a wig!?? One minute this, one minute that. Stop confusing me!
---
By the way, I know I'm annoyingly nitpicky, but all the women wear the urupgebinden headgear, extremely pious, yet none of the men wear the tights/knee-socks. Doesn't figure.
---
Did you know that when Hasidic women talk they frequently say "The Talmud says…" Like, they go to a doctor's appointment and tell the OBGYN: "the Talmud says…" and then make a point about the stirrups… Did you know this?
---
Ie: middleaged Hasidic lady goes to Chinatown.
Street seller: "Mrs, Mrs.. bag?"
Hasidic: "The Talmud says, if not me, then who? If not now then when? If not coach imitation than what?"
Seller: ???
---
Hah! I noticed Eli Rosen didn't say god's name (he said Hashem at the wedding) and Jeff Wilbush did! Heh, I am again seeing the true rebel and I am rooting for him!
---
I wish my son would stop making comments no one cares. Also, Esty just belted out the Hebrew wedding-ritual song (mi bon siach) for an audition in a German conservatory. I'm ready for this night to end.
---
It's 2am. Ungodly. Sometimes I already get up about now. What about my clubbing life!!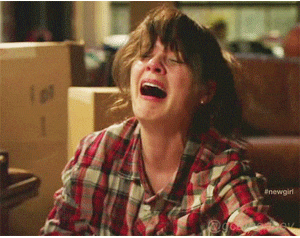 ---
In summation, it's secular culture propaganda. It tells itself that the secular way is full of self actualization and kindness versus the religious cold repression and baby-making.
In summation, I grew up with propaganda (the religious kind) and it never ever sits right with me
---
K. The bonus "making of" video is even worse, much worse, because it's just pure people bullshitting themselves and others and making deep comments and claiming that they took it seriously. One look at this film and nope.
---
"we went on a tour of Williamsburg by an ex-Satmar woman… She walked us through a lot of Williamsburg and the traditions within the exterior buildings…"
Yup, they came on my tour in January '19.
---
They mention my tour like it was some kind of serious research venture. A two-three hour tour to tell a story about a very very sensitive subject? No way Jose. Also, they were completely distracted by the excitement of the gig and much less there than my typical groups. Sorry, tis truth.
---
Although thanks for the shoutout; if not for the coronavirus it would have probably made me a very busy tour guide.
---
But by the way, they couldn't be bothered to mention me by name. Why should they, they don't give a shit, unlike all those amazing Germans who exist in their self-congratulatory fantasies.
---
Maybe one day I will explain why I am loud in my criticism instead of playing nice and heaping slimy praise and tagging the big people so they tag me back and all that. Maybe I don't need to and you get it.
---
Please leave a comment. Did you like the show, love the show, hate it? Did you see things that were out of place? What really irked you the most?
---
Related:
Why I believe it's Important to Criticize Shows like Unorthodox
New essay in Forward on the difficulty of making it after leaving
#5 of podcast: Netflix Unorthodox; Part I